In December 2016, after the presidential election and before the inauguration, a group of nine women, some strangers, some acquaintances and some friends, got together to discuss the current political issues about which we were most concerned.
We came from neighboring towns, had children of all different ages, vastly different careers and backgrounds, some were American born, others foreign, we came from different points on the political spectrum and we all have very different personalities. But one deep connection that we shared was our growing concern over the increasing restriction of reproductive rights across our country. We wanted to protect a woman's right to choose and improve access to reproductive health care for all women, especially women with less economic privilege. Based upon this powerful unifying concern, we created our agenda and formed STANTON STRONG.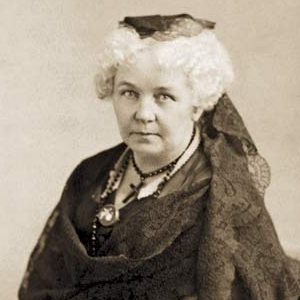 We are named in honor of Elizabeth Cady Stanton, a pre-eminent suffragist who lived and worked in our local area of Tenafly, NJ, where many of our co-founders live. We are inspired by her life's work for equality. We are non-partisan and focus on educating, advocating, and fundraising to empower women.
There has been an on-going attack on women – mostly poor women and women of color – by government policies to restrict women's reproductive health care rights across the country. Going back to the passage of the Hyde Amendment in 1974, in response to Roe v Wade, it has always been a slow, steady and deliberate plan that has more recently turned into a full-fledged assault on reproductive healthcare. From cutting "family planning" funding at state and federal levels to the proliferation of state TRAP laws designed to restrict a woman's access to safe abortion and to appointing anti-choice judges across the country, lawmakers are whittling away women's reproductive rights.
We are angry at this ongoing assault on poor women and women of color, but we are also inspired by the growing number of advocates and activists who are fighting back and succeeding in increasing access in some states across the country.
The mission we are on is critical; we must stand together with other advocates to educate and mobilize, to defend reproductive rights, and to increase access to reproductive healthcare for all people, regardless of zip code.