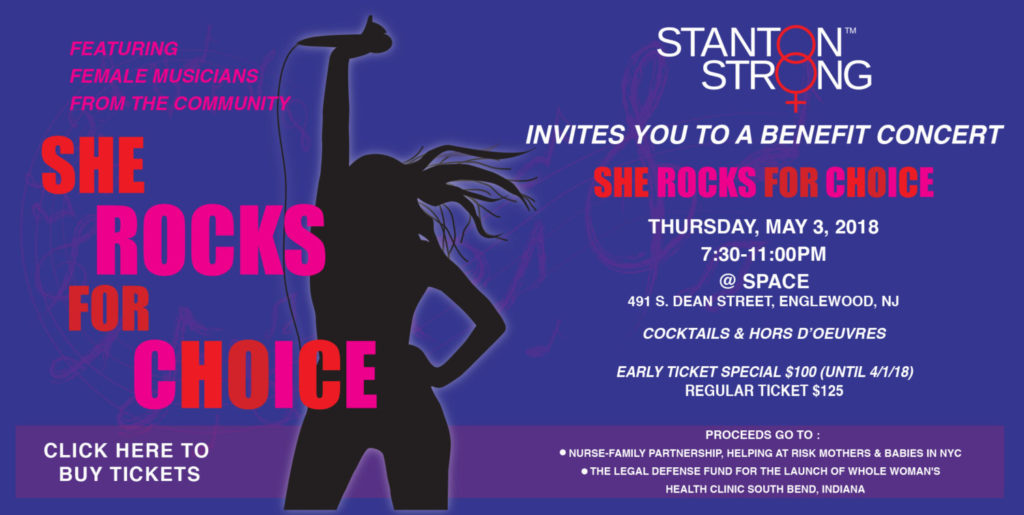 Proceeds of Event:
100% of the proceeds from this event, after expenses, were divided between Nurse Family Partnership and the legal defense for the launch of Whole Woman's Health Alliance clinic in South Bend, Indiana.  Stanton Strong firmly believes in a woman's right to make her own reproductive choices. As such, we selected these organizations as they represent two different sides of a woman's right to choose.
NURSE FAMILY PARTNERSHIP (A DIVISION OF PUBLIC HEALTH SOLUTIONS)
Nurse Family Partnership, a division of Public Health Solutions, is a non-profit in New York City that transforms the lives of first -time mothers and babies living in poverty.  This free home-visiting service provides at-risk mothers with valuable knowledge and support, beginning early in pregnancy and until their baby reaches two years of age. Nurse Family Partnership pairs first-time mothers with caring nurse professionals who provide such services as parenting education and health screenings in the family's home; this serves to empower these mothers to confidently create a better life for their children and themselves.  Proceeds from SHE ROCKS FOR CHOICE will go directly to funding this program.
THE LEGAL DEFENSE FUND FOR THE LAUNCH OF WHOLE WOMAN'S HEALTH ALLIANCE CLINIC · SOUTH BEND,INDIANA
Whole Woman's Health Alliance operates non-profit clinics in states that are challenged by anti-abortion legislation. The clinic they had hoped to open in South Bend, Indiana by the end of 2017 has been met with anti-choice opposition from the beginning.
The Indiana State Department of Health denied their license to operate and they are currently shuttered, awaiting appeal. Just a week ago, the South Bend Council voted to let an anti-abortion rights group open a new location next to the site of the clinic.
The Whole Woman's Health South Bend clinic would offer non-surgical abortions, along with gynecological services and family planning guidance. 95% of the counties in Indiana do not have an abortion clinic. The closest clinic to South Bend is 70 miles away, creating hardship for the women of Indiana. Proceeds raised by SHE ROCKS FOR CHOICE will assist with the legal defense fund in hopes of overcoming these legal obstacles and successfully opening the South Bend clinic.
SPONSORS: